Nosocomial Infections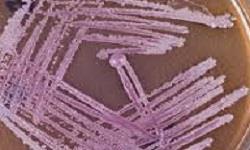 Submit Abstract
Register Now
Nosocomial Infection involves infection which is contracted from the surrounding or through staff of a hospital or healthcare centers. It can be contracted in the hospital environment, nursing home, rehabilitation centers or other clinical settings. Nosocomial Infection is transferred to the susceptible patient in the clinical setting by a number of ways. Health care personnel can spread infection, contaminated equipment, bed linens, or air droplets. The infection can be spread from the outside of the hospital environment, from another infected patient, staff that may be infected, or the source of the infection cannot be detected. In some cases the microorganism originates from the patient's own skin flora, or opportunistic after any surgical process or other procedures that compromised the protective skin barrier. Although the patient itself has contracted the infection from their skin, the infection is still considered nosocomial since it develops in the same hospital. Hospitals have sanitation protocols regarding staff uniforms, sterilization of equipment, washing of hands, and other preventive measures.
Related Microbiology Conferences | Clinical Microbiology Conferences | Conference Series LLC
World Congress on Mycotoxins February 27-28, 2017 Amsterdam, Netherlands, 9th International Virology Congress and Expo March 13-15, 2017 London, UK, 10th World Congress on Virology and Mycology May 11-12, 2017 Singapore, International Conference On Microbial Engineering May 29-31, 2017 Beijing, China, Global Pharmaceutical Microbiology Conference June 19-20, 2017 London, UK, International Conference on Fungal Diseases & Control September 25-26, 2017 Dubai, UAE, 7th Annual Congress on Clinical Microbiology August 28-30, 2017 Philadelphia, USA.
Urinary tract infections
Hospital-acquired pneumonia
Vector borne transmission
Control and treatment
Related Conference of
Nosocomial Infections
Nosocomial Infections
Conference Speakers
Recommended
Sessions
Related
Journals
Are you
interested

in