Viral Infections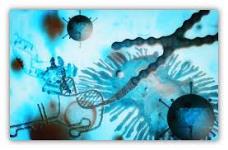 Submit Abstract
Register Now
Viral infections caused by viruses are very common, among them the common cold, influenza, rabies, measles, many forms of diarrhea, hepatitis, Dengue fever, polio, smallpox and AIDS Herpes simplex causes cold sores and genital herpes. The study of the ways by which viruses cause disease is termed as viral pathogenesis. The extent to which a virus causes disease is its virulence. When a virus enters into the host immune system, virus produces specific antibodies which bind to the virus and neutralize its infectiveness or destroy it. Presence of antibody in blood serum is used to detect whether a host has been exposed to a given virus in the past or not, with the help of tests such as ELISA. Vaccinations protect against viral diseases, by enhancing the production of antibodies. Monoclonal antibodies, specific to the virus, are used for detection, as in fluorescence microscopy. The use of viruses as gene vectors is done in the gene therapy of genetic diseases. Also in phage therapy, the use of bacteriophages to combat bacterial diseases was a great research topic before the use of antibiotics.
Related Microbiology Conferences | Clinical Microbiology Conferences | Conference Series LLC
World Congress on Mycotoxins February 27-28, 2017 Amsterdam, Netherlands, 9th International Virology Congress and Expo March 13-15, 2017 London, UK, 10th World Congress on Virology and Mycology May 11-12, 2017 Singapore, International Conference On Microbial Engineering May 29-31, 2017 Beijing, China, Global Pharmaceutical Microbiology Conference June 19-20, 2017 London, UK, International Conference on Fungal Diseases & Control September 25-26, 2017 Dubai, UAE, 7th Annual Congress on Clinical Microbiology August 28-30, 2017 Philadelphia, USA.
Pathogenic viruses
Viral diseases and host defences
Herpes simplex virus
Antiviral therapy
Clinical virology
Related Conference of
Viral Infections
Viral Infections
Conference Speakers
Recommended
Sessions
Related
Journals
Are you
interested

in