Disease Diagnosis and Prevention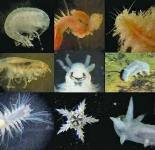 Submit Abstract
Register Now
Identification of an infectious agent for a particular illness can be as done as clinical presentation; such as in gastrointestinal disease and skin infections. Diagnosis of infectious disease is mostly done by consultation of patient's medical history and a physical examination. Microbiology laboratory plays a vital role where diagnosis and final interpretation of causative agents are done by experts. Microbiological culture is the first method for isolation of infectious diseases in the laboratory followed by biochemical and by advanced serological assays and through polymerase reactions. Experts often make treatment as a step of prevention to the patient's physician depending on the strain of microbe and its antibiotic resistances.
Related Microbiology Conferences | Clinical Microbiology Conferences | Conference Series LLC
World Congress on Mycotoxins February 27-28, 2017 Amsterdam, Netherlands, 9th International Virology Congress and Expo March 13-15, 2017 London, UK, 10th World Congress on Virology and Mycology May 11-12, 2017 Singapore, International Conference On Microbial Engineering May 29-31, 2017 Beijing, China, Global Pharmaceutical Microbiology Conference June 19-20, 2017 London, UK, International Conference on Fungal Diseases & Control September 25-26, 2017 Dubai, UAE, 7th Annual Congress on Clinical Microbiology August 28-30, 2017 Philadelphia, USA.
Microbial diagnosis
Serological diagnosis
Serological diagnosis
Advanced methods
PCR applications
Related Conference of
Disease Diagnosis and Prevention
Disease Diagnosis and Prevention
Conference Speakers
Recommended
Sessions
Related
Journals
Are you
interested

in