Medical Microbiology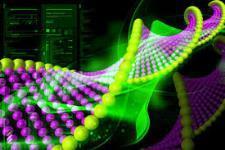 Submit Abstract
Register Now
Medical microbiology is the study of prevention, diagnosis and treatment of infectious diseases. Medical microbiology studies various applications of microbes for the betterment of health and prevention of epidemics and outbreak of diseases. Four kinds of microorganisms causing infectious disease are bacteria, fungi, parasites and viruses and infectious protein called a prion. Detailed identification techniques usually used in laboratories are microbial culture, microscopy, biochemical tests and genotyping. Medical microbiologists make treatment recommendations to the physician based on the report of strain of microbe and antibiotic resistances, the site of infection, the potential toxicity of antimicrobial drugs and any drug allergies of the patient.
Related Microbiology Conferences | Clinical Microbiology Conferences | Conference Series LLC
World Congress on Mycotoxins February 27-28, 2017 Amsterdam, Netherlands, 9th International Virology Congress and Expo March 13-15, 2017 London, UK, 10th World Congress on Virology and Mycology May 11-12, 2017 Singapore, International Conference On Microbial Engineering May 29-31, 2017 Beijing, China, Global Pharmaceutical Microbiology Conference June 19-20, 2017 London, UK, International Conference on Fungal Diseases & Control September 25-26, 2017 Dubai, UAE, 7th Annual Congress on Clinical Microbiology August 28-30, 2017 Philadelphia, USA.
Infectious diseases
Microbial diagnosis
Molecular Applications
Treatment and prevention
Related Conference of
Medical Microbiology
Medical Microbiology
Conference Speakers
Recommended
Sessions
Related
Journals
Are you
interested

in