Dynamics and consequences of antimicrobial resistance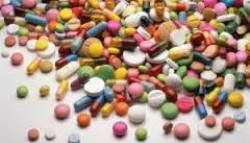 Submit Abstract
Register Now
Antimicrobial resistance is a vital issue that leading to millions of deaths every year. Infections became completely untreatable due to antimicrobial resistance. All microbes develop resistance such as fungi develop antifungal resistance, viruses develop antiviral resistance and hence protozoa are developing antiprotozoal resistance and ultimately bacteria developing antibiotic resistance. Bacterial antibiotic resistance poses the largest threat to infection prevention in masses. Antibiotics should only be used when only it is essential and only when prescribed by health professionals. To prevent this issue of antimicrobial resistance awareness should be made to use only Narrow-spectrum antibiotics rather than broad-spectrum antibiotics accurately target specific organisms. Resistant genes transfer from non-pathogenic to pathogenic one, leading to clinically significant antibiotic resistance in host.
Related Microbiology Conferences | Clinical Microbiology Conferences | Conference Series LLC
World Congress on Mycotoxins February 27-28, 2017 Amsterdam, Netherlands, 9th International Virology Congress and Expo March 13-15, 2017 London, UK, 10th World Congress on Virology and Mycology May 11-12, 2017 Singapore, International Conference On Microbial Engineering May 29-31, 2017 Beijing, China, Global Pharmaceutical Microbiology Conference June 19-20, 2017 London, UK, International Conference on Fungal Diseases & Control September 25-26, 2017 Dubai, UAE, 7th Annual Congress on Clinical Microbiology August 28-30, 2017 Philadelphia, USA.
Causes and prevention
Antibiotic usage
Mechanisms of resistance
Monitoring and Strategies
Related Conference of
Dynamics and consequences of antimicrobial resistance
Dynamics and consequences of antimicrobial resistance
Conference Speakers
Recommended
Sessions
Related
Journals
Are you
interested

in