Bacterial diseases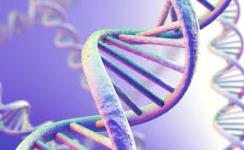 Submit Abstract
Register Now
Bacterial diseases comprise all infections whose vital causative organism is bacteria. Bacterial pathogenesis is the process by which bacteria infect and cause disease in a host. Not all bacteria are pathogens and have the ability for pathogenesis. Bacteria also reside in host without providing harm and provide immune response to the host by invading foreign bacteria from invading the host. Bacteria produce two types of toxins called Exotoxins and Endotoxins. Bacterial toxins are soluble and cell-associated, can be transported by blood and lymph and can cause many cytotoxic effects at tissue sites remote from the original point of attack. Bacterial skin infections include Impetigo, Erysipelas, and Cellulitis and many more. Urinary tract infection is mainly caused by bacteria Escherichia coli. Typhoid is caused by enteric bacteria Salmonella typhi. Bacterial infections may be treated with antibiotics, which can be classified as bactericidal when they kill bacteria and bacteriostatic when they just prevent bacterial growth.
Related Microbiology Conferences | Clinical Microbiology Conferences | Conference Series LLC
World Congress on Mycotoxins February 27-28, 2017 Amsterdam, Netherlands, 9th International Virology Congress and Expo March 13-15, 2017 London, UK, 10th World Congress on Virology and Mycology May 11-12, 2017 Singapore, International Conference On Microbial Engineering May 29-31, 2017 Beijing, China, Global Pharmaceutical Microbiology Conference June 19-20, 2017 London, UK, International Conference on Fungal Diseases & Control September 25-26, 2017 Dubai, UAE, 7th Annual Congress on Clinical Microbiology August 28-30, 2017 Philadelphia, USA.
Bacterial Pathogenesis
Plant bacteriology
Veterinary bacteriology
Bacterial identification
Bacterial diagnosis
Related Conference of
Bacterial diseases
Bacterial diseases
Conference Speakers
Recommended
Sessions
Related
Journals
Are you
interested

in