Infectious diseases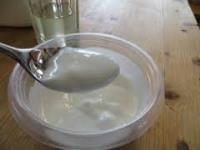 Submit Abstract
Register Now
Infectious diseases are caused by microorganisms like bacteria, viruses, parasites or fungi which can be spread from one person to another directly or indirectly. Infectious diseases can be classified as bacterial or viral, zoonotic, parasitic or fungal infections depending upon the causative agents. Most of infections do not result in death of the host and the infecting organism is removed after the symptoms of the disease have waned. The process needs immune mechanisms to kill or inactivate the inoculum of the pathogen. Specific acquired immunity against infectious diseases may be mediated by antibodies or T lymphocytes. The immune response of microbes causes symptoms like high fever and inflammation, and has the potential to be devastating than direct damage caused by a microbe. Phylodynamic models aid in finding the epidemic and pandemic origins.
Related Microbiology Conferences | Clinical Microbiology Conferences | Conference Series LLC
World Congress on Mycotoxins February 27-28, 2017 Amsterdam, Netherlands, 9th International Virology Congress and Expo March 13-15, 2017 London, UK, 10th World Congress on Virology and Mycology May 11-12, 2017 Singapore, International Conference On Microbial Engineering May 29-31, 2017 Beijing, China, Global Pharmaceutical Microbiology Conference June 19-20, 2017 London, UK, International Conference on Fungal Diseases & Control September 25-26, 2017 Dubai, UAE, 7th Annual Congress on Clinical Microbiology August 28-30, 2017 Philadelphia, USA.
Immunity to Microbial Infections
Infection and Immunity
Infectious disease surveillance
Phylodynamics of infectious diseases
Related Conference of
Infectious diseases
Infectious diseases
Conference Speakers
Recommended
Sessions
Related
Journals
Are you
interested

in