Infection Control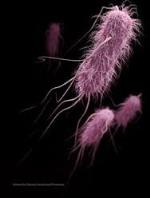 Submit Abstract
Register Now
Infection control is concerned with the prevention of nosocomial or clinic-related infection. It is often under recognized, is a part of the infrastructure of health care. Infection control and hospital epidemiology are related to public health practice, within a particular health-care delivery system. Anti-infective agents are usually antibiotics primarily antibacterial, antivirals, antifungals and antiprotozoal are available to eradicate infections. Infection control includes factors related to the spread of infections in the hospitals or healthcare centres include prevention through hand hygiene, cleaning/disinfection/sterilization, vaccination or surveillance and investigation of spread of infection in a health-care setting and management. Sterilization is a process to kill all microorganisms. Sterilizers are of heat, steam, or liquid chemicals. Disinfection uses liquid chemicals and at room temperature to kill microorganisms. Ultraviolet light can be used to disinfect the rooms of patients infected after discharge. Disinfection is less effective than sterilization because disinfection does not kill bacterial spores. Personal protective equipment (PPE) is some clothing or equipment to be worn by a staff for protection against hazard. The hazard in a healthcare setting is spilled blood, saliva, or other body fluids or aerosols that carry infectious materials such as Hepatitis C, HIV, or other blood borne or body fluid pathogen.
Related Microbiology Conferences | Clinical Microbiology Conferences | Conference Series LLC
World Congress on Mycotoxins February 27-28, 2017 Amsterdam, Netherlands, 9th International Virology Congress and Expo March 13-15, 2017 London, UK, 10th World Congress on Virology and Mycology May 11-12, 2017 Singapore, International Conference On Microbial Engineering May 29-31, 2017 Beijing, China, Global Pharmaceutical Microbiology Conference June 19-20, 2017 London, UK, International Conference on Fungal Diseases & Control September 25-26, 2017 Dubai, UAE, 7th Annual Congress on Clinical Microbiology August 28-30, 2017 Philadelphia, USA.
Infection Control in healthcare facilities
Outbreak investigation
Sterilization & Disinfection
Personal protective equipments
Surveillance for infections
Related Conference of
Infection Control
Infection Control
Conference Speakers
Recommended
Sessions
Related
Journals
Are you
interested

in