Parasitic Diseases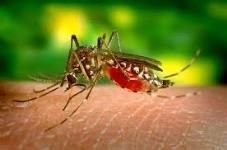 Submit Abstract
Register Now
Parasitology is the study of parasites and their host's relationship. Medical parasitology deals with the parasites infecting humans, the diseases caused by them, clinical pathology and the response generated by humans against them. It is also concerned with the various methods of their diagnosis, treatment and finally their prevention & control. A parasite is an organism that lives on or within other organism called the host. Medical parasitology also involves drug development, epidemiological studies and study of zoonosis. it is an interdisciplinary field, influenced by microbiology, biochemistry, immunology and other life sciences field. Parasites survive in the host of a highly immune-potent immune system. Vector-borne infections are parasitic infections transferred by the bite of infected arthropod species, such as mosquitoes, ticks, bugs, sandflies, and blackflies. Arthropods are cold-blooded and sensitive to climate factors. Resistant parasitic worms are having resistance against other infectious agents too, although the mechanisms of resistance in protozoan infections are not yet understood. About 50% of the positive malaria cases are from P. vivax. Current developments in new diagnostic tools, have opened new aspects for a huge improvement in parasite detection. There are some parasitic infection like cryptosporidiosis, there is no effective chemotherapy.
Related Microbiology Conferences | Clinical Microbiology Conferences | Conference Series LLC
World Congress on Mycotoxins February 27-28, 2017 Amsterdam, Netherlands, 9th International Virology Congress and Expo March 13-15, 2017 London, UK, 10th World Congress on Virology and Mycology May 11-12, 2017 Singapore, International Conference On Microbial Engineering May 29-31, 2017 Beijing, China, Global Pharmaceutical Microbiology Conference June 19-20, 2017 London, UK, International Conference on Fungal Diseases & Control September 25-26, 2017 Dubai, UAE, 7th Annual Congress on Clinical Microbiology August 28-30, 2017 Philadelphia, USA.
Medical Parasitology
Veterinary Parasitology
Blood Parasites
Malaria Research
Parasitic Disease Control
Related Conference of
Parasitic Diseases
Parasitic Diseases
Conference Speakers
Recommended
Sessions
Related
Journals
Are you
interested

in