Microbial Pathogenesis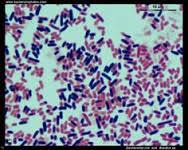 Submit Abstract
Register Now
Pathology is a branch of medical science which involves the examination of organs, tissues, and bodily fluids in order to diagnose a disease. It is a major field in modern medical practice and health care. Pathology outlines the condition of disease and treatment by using laboratory techniques. This is used in the diagnosis, treatment of an increasing range of clinical conditions. Pathology investigations are an integral part of the clinical treatment and diagnostic process with studies indicating 70-80 per cent of all health care decisions affecting diagnosis or treatment depends on pathological investigation. Clinical Pathology is a medical specialty that is concerned with the diagnosis of disease based on the laboratory analysis of body fluids. Molecular pathology in another branch of pathology imparting a few practices with drug development, treatment strategies. It is a discipline of pathology which is the study of ailments by examining molecules of organs, tissues or body fluids. It is multi-disciplinary and concentrates primarily on minute parts of diseases.
Related Microbiology Conferences | Clinical Microbiology Conferences | Conference Series LLC
World Congress on Mycotoxins February 27-28, 2017 Amsterdam, Netherlands, 9th International Virology Congress and Expo March 13-15, 2017 London, UK, 10th World Congress on Virology and Mycology May 11-12, 2017 Singapore, International Conference On Microbial Engineering May 29-31, 2017 Beijing, China, Global Pharmaceutical Microbiology Conference June 19-20, 2017 London, UK, International Conference on Fungal Diseases & Control September 25-26, 2017 Dubai, UAE, 7th Annual Congress on Clinical Microbiology August 28-30, 2017 Philadelphia, USA.
Pathology of infections
Molecular pathology
Clinical Pathology
Veterinary Pathology
Advancements in diagnostic pathology
Related Conference of
Microbial Pathogenesis
Microbial Pathogenesis
Conference Speakers
Recommended
Sessions
Related
Journals
Are you
interested

in