Antimicrobials and Chemotherapy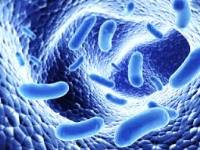 Submit Abstract
Register Now
Antimicrobial chemotherapy is the clinical use of antimicrobial agents in the treatment of infectious disease. The positive of outcome of antimicrobial therapy with antibacterial depends on several factors. These include host defense mechanisms, site of infection, and the pharmacokinetic and pharmacodynamics of the antibacterial. A bactericidal activity of antibacterial depends on the bacterial growth, often requires undergoing metabolic activity and bacterial division. Findings are based on laboratory studies, and in hospital settings it is used to eliminate bacterial infection. Since the activity of antibacterial depends on its concentration, in vitro characterization of antibacterial activity commonly involves the minimum inhibitory concentration and minimum bactericidal concentration of antibacterial. Antimicrobials used to treat bacterial infections termed as antibacterial chemotherapy, subsequently for fungal, protozoan and viral infections are antifungal, antiprotozoal and antiviral chemotherapy.
Related Microbiology Conferences | Clinical Microbiology Conferences | Conference Series LLC
World Congress on Mycotoxins February 27-28, 2017 Amsterdam, Netherlands, 9th International Virology Congress and Expo March 13-15, 2017 London, UK, 10th World Congress on Virology and Mycology May 11-12, 2017 Singapore, International Conference On Microbial Engineering May 29-31, 2017 Beijing, China, Global Pharmaceutical Microbiology Conference June 19-20, 2017 London, UK, International Conference on Fungal Diseases & Control September 25-26, 2017 Dubai, UAE, 7th Annual Congress on Clinical Microbiology August 28-30, 2017 Philadelphia, USA.
Antibacterial chemotherapy
Antifungal chemotherapy
Antiprotozoal chemotherapy
Antiviral chemotherapy
Antimicrobials Chemotherapy
Related Conference of
Antimicrobials and Chemotherapy
Antimicrobials and Chemotherapy
Conference Speakers
Recommended
Sessions
Related
Journals
Are you
interested

in