Food Microbiology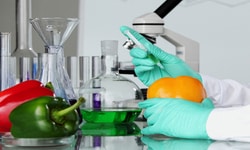 Submit Abstract
Register Now
Food microbiology involves microorganisms that inhibit, produce, or contaminate food. This includes research on microorganisms that spoil food. Pathogens that can cause illness (especially if the food is improperly cooked or stored); Microbes have been used to make fermented foods such as cheese, yogurt, bread, beer and wine. Microorganisms with other beneficial roles, such as the production of probiotics. Food microbiology studies the role of microorganisms in food. It covers not only aspects of microbial ecology in food, but also the use of microorganisms to produce ingredients and food. In addition, some microorganisms pose major public health challenges as they can cause illness. Food preservation aims to inactivate and control the growth of perishable and pathogenic microorganisms to ensure long-lasting, healthy food. Therefore, ongoing efforts have been made among the food industry, government, and society to improve statistical sampling and microbiological methods to understand the mechanisms that influence the fate of microorganisms in food.
Related Associations and Societies
Australasian Microbiology Society, Brazilian Society of Microbiology, German Society of Hygiene and Microbiology, Italian Society for Microbiology, Spanish Society for Microbiology, Swedish Society for Microbiology.
Related Conference of
Food Microbiology
Food Microbiology
Conference Speakers
Recommended
Sessions
Related
Journals
Are you
interested

in