Molecular Cloning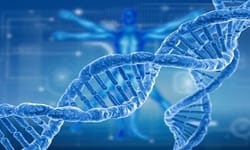 Submit Abstract
Register Now
Molecular cloning is an essential technique for creating DNA-based experimental tools for expression in bacterial or mammalian cells. Examples of such DNA constructs include promoter elements fused to reporter genes or cDNA sequences under the control of ubiquitous promoters. Molecular cloning includes preparation of vector and insert DNA, ligation of inserts into the vector, transformation of competent E. coli, and identification of positive clones.
Molecular cloning creates multiple molecules. Cloning is often used to amplify fragments of DNA that contain the entire gene, but it can also be used to amplify any DNA sequence, such as a promoter or non-coding sequence or randomly fragmented DNA. It is used in a variety of biological experiments and practical applications, from gene fingerprinting to large-scale protein production. The term cloning is sometimes misleadingly used to refer to the identification of chromosomal positions in genes associated with a particular phenotype of interest, such as location cloning. In practice, the location of a gene on a chromosome or genomic region does not necessarily allow the isolation or amplification of related genomic sequences. In order to amplify an organism's DNA sequence, it must be linked to the origin of replication. An origin of replication is a DNA sequence that can direct the replication of a sequence linked to itself However, many other functions are required, protein production, affinity labeling, single-strand RNA or DNA production, and hosts enable other molecular biology tools.
Cloning a DNA fragment basically involves four steps
screening/selection – selecting out the cells that were successfully transfected with the new DNA
Related Associations and Societies
Australasian Microbiology Society, Brazilian Society of Microbiology, German Society of Hygiene and Microbiology, Italian Society for Microbiology, Spanish Society for Microbiology, Swedish Society for Microbiology.
Related Conference of
Molecular Cloning
Molecular Cloning
Conference Speakers
Recommended
Sessions
Related
Journals
Are you
interested

in