Carcinogenic Agents (Mutations & Mutagens)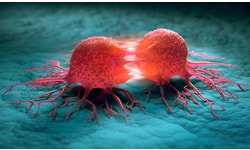 Submit Abstract
Register Now
A carcinogen is a substance that promotes the development of cancer, a radionuclide, or radiation. This is because it can damage the genome and interfere with the cell's metabolic processes. Some radioactive substances are thought to be carcinogenic, but their carcinogenic effects are due to the radiation they emit, such as gamma rays and alpha particles .Common examples of non-radioactive carcinogens are inhaled asbestos, certain dioxins, and cigarette smoke. Publicly relevant carcinogens are generally associated with synthetic chemicals, but can occur with both natural and synthetic substances as well. Carcinogens are not always immediately toxic. Therefore, those effects can be insidious.
Related Associations and Societies
Swedish Society for Microbiology ¸German Society of Hygiene and Microbiology¸ Italian Society for Microbiology¸ Spanish Society for Microbiology ¸Viruses: National Multiple Sclerosis Society¸ Infectious Diseases Society of America¸Swiss Society for Infectious Disease.
Related Conference of
Carcinogenic Agents (Mutations & Mutagens)
Carcinogenic Agents (Mutations & Mutagens)
Conference Speakers
Recommended
Sessions
Related
Journals
Are you
interested

in