Bioinformatics, Genomics and Proteomics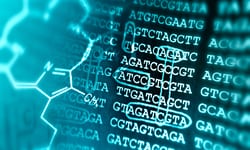 Submit Abstract
Register Now
Bioinformatics, genomics, and proteomics are rapidly evolving areas that integrate tools and knowledge in biology, chemistry, computer science, mathematics, physics, and statistics into research at the interface between bioscience and information science. Inspired by the vast amount of biological data generated by genome sequencing, these new regions help answer biological questions that have long been considered too complex. Genomics, proteomics, and bioinformatics research also have a significant impact on society, affecting medicine, culture, economics, and politics.
Related Associations and Societies
Australasian Microbiology Society, Brazilian Society of Microbiology, German Society of Hygiene and Microbiology, Italian Society for Microbiology, Spanish Society for Microbiology, Swedish Society for Microbiology.
Related Conference of
Bioinformatics, Genomics and Proteomics
Bioinformatics, Genomics and Proteomics
Conference Speakers
Recommended
Sessions
Related
Journals
Are you
interested

in