Agricultural Microbiology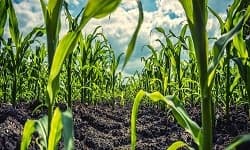 Submit Abstract
Register Now
Agricultural microbiology is a field of study dealing with plant-related microorganisms. It aims to address the problems of agricultural practices usually caused by the lack of biodiversity in microbial communities. Understanding microbial strains associated with agricultural applications can help improve factors such as soil nutrients, resistance to phytopathogens, crop robustness, and fertilizer intake efficiency. Many symbiotic relationships between plants and microbes will ultimately lead to more food production needed to feed an increasing population and safer cultivation techniques to minimize ecosystem disruptions.
Related Associations and Societies
German Society of Hygiene and Microbiology¸ Italian Society for Microbiology¸ Spanish Society for Microbiology¸ Swedish Society for Microbiology ¸Viruses: National Multiple Sclerosis Society¸ Infectious Diseases Society of America¸Swiss Society for Infectious Disease.
Related Conference of
Agricultural Microbiology
Agricultural Microbiology
Conference Speakers
Recommended
Sessions
Related
Journals
Are you
interested

in