Previous Speakers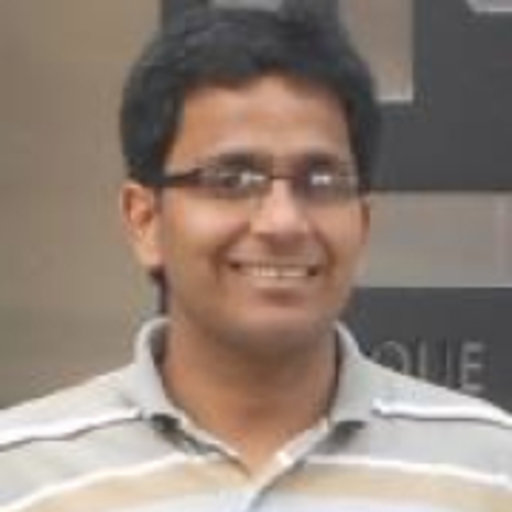 Gautam Krishnan
Bits Pilani Kk Birla Goa Campus, India India

Aditi Chauhan
Panjab University, India India

P Rameshthangam
Alagappa University, India India

Ferissa B Ablola
University of the Philippines Manila, Philippines Philippines

Maheshi Mapalagamage
University of Colombo, Sri Lanka Sri Lanka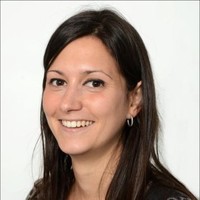 Claudia Durall
Uppsala Universitet, Sweden Sweden

Lavanya Madhavaraj
Centre for Industrialization of Agriculture and Livestock Microorganisms, Republic of Korea South Korea

Nishimaki Takuma
Tokyo University of Science, Japan Japan
Recommended Global Microbiology Conferences
Clinical Microbiology 2020
Welcome Message
4th International Conference on Medical & Clinical Microbiology
March 23-24, 2020 | Singapore
Dear Speakers, Delegates, Exhibitors & Sponsors,
The Theme of Clinical Microbiology 2020 is to "Fostering the Advances & applications in Microbiology".
This Microbiology Conference is an International conference of 2 days, providing the most up-to-date information, research, guidance and policy discussion for professionals in the microbiology field. It is your opportunity to learn and network with friends and colleagues from around the globe while having fun at the same time.
We very much look forward seeing you in
Singapore
on
March 23-24, 2020
.
Clinical Microbiology 2020
The Clinical Microbiology Meet will act as a platform for Microbiologists Specialist, Infectious Diseases Researchers, Scientists, Faculties, Students, Business professionals, Healthcare professionals, clinicians, researchers, academicians, foundation leaders, Infectious Diseases Associations and Societies, direct service providers, policymakers, Medical Colleges, Pharmaceutical Companies and Industries, Medical Devices Manufacturing Companies, Drug Manufacturing Companies and Industries and others related to this topic to exchange and discuss their valuable views on tracking the Infectious Diseases related concepts.
Clinical Microbiology 2020 encourages various methods in the study of large disease burden and highlighting existing opportunities in the field of Public health, Infectious Diseases, Microbiology, Neglected Tropical Diseases, Parasitology, Epidemiology and most importantly concerning Infectious Diseases, Pediatric Infectious Diseases. Global Infectious Diseases Conferences provides the time to collaborate with industry peers and discover knowledge and resources that can be used to achieve your personal and organizational goals.
Clinical Microbiology 2020 gathering will strengthen the ideas about Infectious Diseases and different aspects related to it. We attempt to provide a perfect stage to Researchers, Scholars, and key Speakers to share data and experiences and empower people with their deep knowledge of Human Infectious Diseases and aspire them to fight against the worldwide risk related to it.
Microbiologists
Pathologists
Epidemiologists
Dermatologists
Allergists
Immunologists
Pediatricians
Physicians
Pharmacists
Neurologists
Infection Prevention and Infection Control Specialists
Academic and Health care Professionals
Students
Research Associates
Health Care Associations & Societies
Medical & Pharmacy Companies
Medical Devices and drug Manufacturing Companies
Laboratory Technicians and Diagnostic Companies
Business Entrepreneurs and Industrialists
Clinical Microbiology square measure disorders caused by organisms like microorganisms, viruses, fungi or parasites. Microbiology are also of, foodborne, vector-borne, airborne in Related as furthermore in plants and animals. Microbiology essentially emphasize on the pathological process of the microorganism and their therapeutic measures, synthesize of branches of particularly clinical and diagnostic biology that deals with the cure hindrance of the Infectious Diseases It represents associate degree progressively necessary for human morbidity and mortality reason throughout the globe. The Immunizing agent development may be nice importance's in terms of world heal.
Theses microrganisms was killed more people throughout the world. These infections are mainly caused by germs. We can get infected by touching, eating, drinking or breathing something. Germs can also spread through animal and insect bites, sexual contact. Some of the diseases like measles and chickenpox can also be prevented by vaccines. Hand washing is also used to prevent Infectious Diseases.
Clinical Microbiology 2020 is one of the Medical meetings which will be visited by all the research experts, medical educators, research fellow, postgraduates, affiliations, business meanders and various others medical experts from various fields one of them are travel medicine to comes under a solitary rooftop and discuss various ideas and their researches . Microbiology society meetings will help in B2B teaming up, frameworks organization, amidst specialists and academicians from all corners of the globe.
We have deal with various Microbiology events and various medical meetings and develop incredible relations bringing the researchers and associations together. Microbiology meetings will invite all the world-class teachers, scientists and researchers to discuss their ideas and researches for global elimination and eradication of Infectious Diseases, Microbiology, Tropical Diseases, Pediatric Infectious Diseases, Parasitology, Clinical Tropical Medicine, Neglected Tropical Diseases, and Sexually Transmitted Diseases.
Tracks
Advancements in pharmaceutical microbiology
Applied and environmental microbiology
Microbial metabolism and genetics
Food microbiology and safety
Hematological malignancies
Nanopatches and nanovaccination
The process of screening a pure culture by separating one style of microbes from a mix is termed Isolation. Microorganisms are usually found in nature (air, soil and water) as mixed populations. Even the pathologic components of plants and animals contain a good range of microorganisms that disagree markedly from the microorganisms of alternative environments to review the particular role vie by a particular organism in its setting; one should isolate an equivalent in pure culture. Common ways of isolation of pure culture i. isolation by streak plate technique ii. Small manipulator technique iii.enrichment culture technique iv .serial dilution technique isolation ways.
The speedy advancement of sequencing techniques, including the new methodologies of bioinformatics to handle large-scale knowledge analysis, area unit providing exciting opportunities to know microbic communities from a range of environments, on the far side previous imagination.
Informed commentaries on new antibiotics
Rapid and cost-effective methods in the laboratory
Instructive case studies with emphasis on complex circumstances.
Clinical Microbiology and Infectious Disease also covers such areas as laboratory and clinical management of microbial diseases, epidemiology and pathogenesis of infections, automation in the diagnostic microbiology laboratory, and antibiotic susceptibility testing.
Industrial microbiology is a branch of biotechnology that integrates the science of microbes and industries. They are used to produce products in huge amounts. They use several techniques like gene amplification, mutations etc. These techniques are used in agriculture, food industry, chemical industry etc.
Microbiology universities
Harvard University
University of Oxford
University of Washington
Rockefeller University
University of California--San Francisco
Duke University
Massachusetts Institute of Technology
University of Wisconsin--Madison
Johns Hopkins University
Washington University in St. Louis
For Researchers & Faculty:
Poster Display
Symposium hosting
Workshop organizing
For Universities, Associations & Societies:
Association Partnering
Collaboration proposals
Academic Partnering
Group Participation
For Students & Research Scholars:
For Business Delegates:
Symposium hosting
Book Launch event
Networking opportunities
Audience participation
For Companies:
Product launch
Workshop organizing
Scientific Partnering
Marketing and Networking with clients
Past Conference Report
Clinical Microbiology 2019
The pragmatic meet organized by our management received generous response from the academia, talented Keynote Speakers, Speakers, Young Researchers, Students & Business Delegates who attended from different parts of the world made their valuable contribution to make it a successful event. The conference was marked with the presence of eminent Speakers, Young Researchers, Students & Business Delegates are driving the event into the path of success with thought provoking keynote& plenary presentations.
The Conference focused on "Fostering the Advances & applications in Microbiology" and the meeting engrossed in knowledgeable discussions on novel subjects like:
Microbiology Major Topics:
Applied Microbiology
Plant Microbiology
water Microbiology
Food Microbiology
Acquatic Microbiology
Advancements in pharmaceutical microbiology
Applied and environmental microbiology
Microbial metabolism and genetics
Food microbiology and safety
Hematological malignancies
Nanopatches and nanovaccination
Microbial Isolation, Characterisation and Identification
Microbial Interactions: Biofilm Formation
Geomicrobiology
Bioinformatics and Data Analysis in Microbiology
Environmental Microbiology
Bacteriology
Special Sessions:
Title:
Detection of thermotolerant fungi in selected air conditioned and non-air conditioned wards in
a public tertiary hospital in Metro Manila
Ferissa B. Ablola, University of the Philippines Manila, Philippines
Title:
Potential use of total serum nitrite and nitrate (NOx) level in dengue patients as a prognostic
marker of dengue hemorrhagic fever
Maheshi Mapalagamage, University of Colombo, Sri Lanka
Title:
Increased carbon fixation and biofuel production in the Cyanobacterium Synechocystis PCC 6803
Claudia Durall, Uppsala Universitet, Sweden
Title: Evaluation of sperm impairing factor from Escherichia coli as male contraceptive in mouse model
Aditi Chauhan, Panjab University, India
Title: A new functional model for prediction of chaperone activity of the recombinant M. tb Acr (α-Crystallin)
using insulin as substrate
Gautam Krishnan, Bits Pilani Kk Birla Goa Campus, India
Title: Synthesis of isomalto-oligosaccharides by cell bound transglucosidase of debaryomyces hansenii
P Rameshthangam, Alagappa University, India
Title: Influence of microbial consortium as a biological control agent on swine waste odor reduction
Lavanya Madhavaraj, Centre for Industrialization of Agriculture and Livestock Microorganisms, Republic of Korea
Title: An extension of the Kimura two-parameter model for nucleotide sequences containing gaps
Nishimaki Takuma, Tokyo University of Science, Japan
The proceedings of the conference were embarked with an opening ceremony followed by Special sessions and a series of Lectures delivered by both Honorable Guests and members of the Keynote forum. The adepts who promulgated the theme with their exquisite talks were:
Keynote forum:
Maheshi Mapalagamage, University of Colombo, Sri Lanka
Ferissa B. Ablola, University of the Philippines Manila, Philippines
Maheshi Mapalagamage, University of Colombo, Sri Lanka
Claudia Durall, Uppsala Universitet, Sweden
Aditi Chauhan, Panjab University, India
Gautam Krishnan, Bits Pilani Kk Birla Goa Campus, India
We extend our heartiest thanks to all the Organizing Committee Members for their kind support rendered towards the success of Clinical Microbiology 2019. At the same time we take the opportunity to thank all the speakers, delegates and participants for providing their valuable contribution and time for Clinical Microbiology 2019.
Clinical Microbiology 2019 Organizing Committee would like to thank the Moderator of the conference, Aditi Chauhan, Panjab University, India, who contributed a lot for the smooth functioning of this event.
With the encouragement from the excellent feedback from the participants and supporters of Clinical Microbiology 2019, Conference Series LLC Ltd is glad to announce "Clinical Microbiology 2020"
Let us meet again @ Clinical Microbiology 2020
Past Reports
Gallery
To Collaborate Scientific Professionals around the World
Conference Date June 09-10, 2020
For Sponsors & Exhibitors
Useful Links
Past Conference Report